Alteration & Tailoring services :
Whether your need is shorten, lengthen, invisible mending, hem tape, measurements, take in, let out, resize, repair, denim, leather, suede, wedding, maternity or baptism...

Let us assist you with:
| | | |
| --- | --- | --- |
| Wedding & Bridal | Dresses & Skirts | Suits & Jackets |
| Uniforms | Pants & Jeans | Curtains & Bags |
| Plush toys | Pets' clothing | Kids' clothing |
| Prom dress | Sewing | Theatrical costume |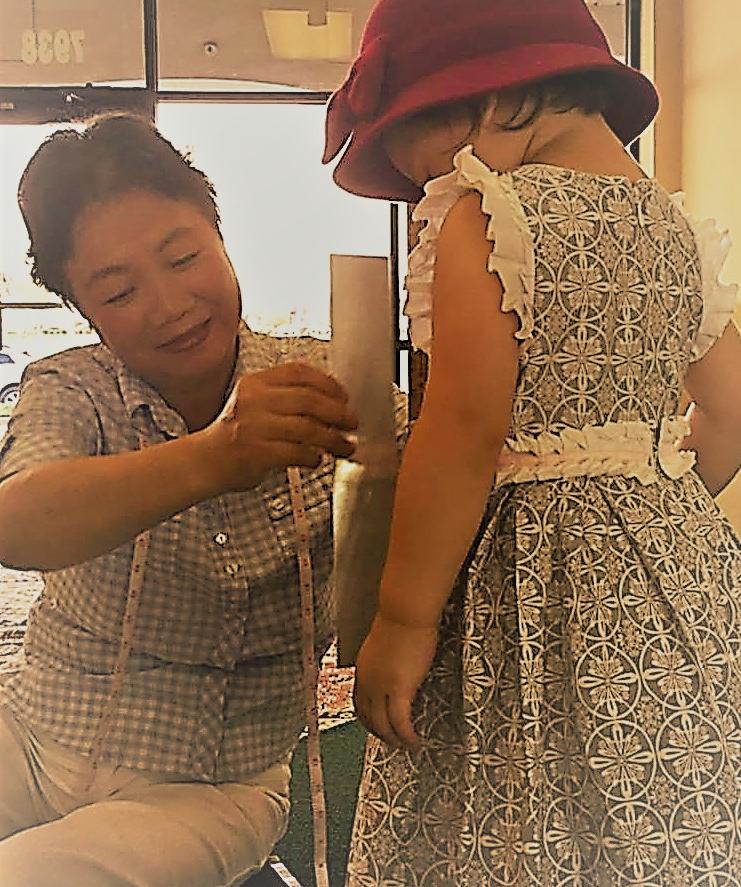 Our seamstress has over 25+ years of experience.
Let us help you with all your alteration & tailoring needs!


Business Hours :
Monday-Friday 9:00-5:30
Saturday 10:00-4:00
Sunday Closed


Address :
Contact :



We offer 10% military discount.

About us :
O
pened in 2017, Yun Alteration is a family own business that caters to all your sewing and alteration projects. Starting 25 years ago, Ms Yun learnt the trade working in Asia, Europe and North America. Today her tailoring expertise makes her one of the most trusted seamstress in Montgomery, AL.

That dream wedding dress arrived and it needs a better fitting, no worries, we will resize and customize it for you. Bring your wedding shoes and we will hem the dress to the perfect length. And if the three piece suit for the groom lost a button or two, do not stress, bring it in and we will change them to be good as new. And if the in laws, the bridesmaids or the best men need help with an ill fitted garment, relax and bring it in, we wil fix it on schedule and in time for the wedding.

The important business meeting tomorrow requires a red-eye flight, we got you covered with express same day service to meet your time sensitive needs to tailor that suit for the important business meeting. We are the go to alteration to help you dress to impress. In fact if you want to travel light, we can even UPS your tailored garments to your destination.

Does your little actors needs some help with their first play's costumes? Do you have little dancing stars who needs a leotard or tutu reworked for the recital? Do your little athletes needs to repair or alter a jersey and sew a name on it? Do not worries, we are the "alteration near me" store! You can bring the little ones in so we get them measured properly.

As always we thank our military personel that serve and protect us.
We can accomadate a variety of figures and w
e want to do our best to assist you looking sharp and be in command. As a gesture of our gratitude, we offer 10% military discount to tailoring services.

Come see us, no matter if your need is tiny or grand, we are the professional alteration store that will tailor to your perfect measurements.